The Lead Counsel of the Indigenous People of Biafra (IPOB), Barrister Ifeanyi Ejiofor has announced that he has commenced legal action at the FCT High Court Abuja against Finland-based controversial Biafra separatist, Simon Ifeanyi Njoku Ekpa.
The Eastern Updates reports that Ekpa has been accused of masterminding the horror ongoing in Nigeria's southeast region after he declared a five-day sit-at-home from his base abroad.
Recall that Ekpa had earlier announced that the sit-at-home commenced on December 9 and will end on the 14th.
Read Also: Hoodlums Who Attacked INEC Office Are IPOB Members – Police
Ekpa, who used to proclaim himself a disciple of detained IPOB leader, Nnamdi Kanu, had been criticising Ejiofor, accusing the lawyer of working against the actualisation of a Biafra Republic.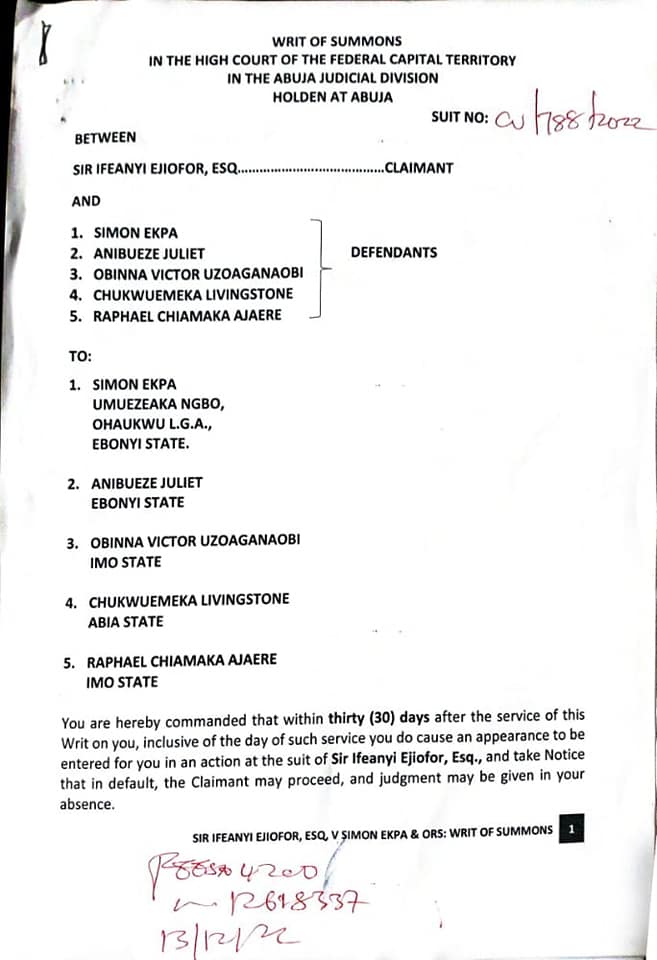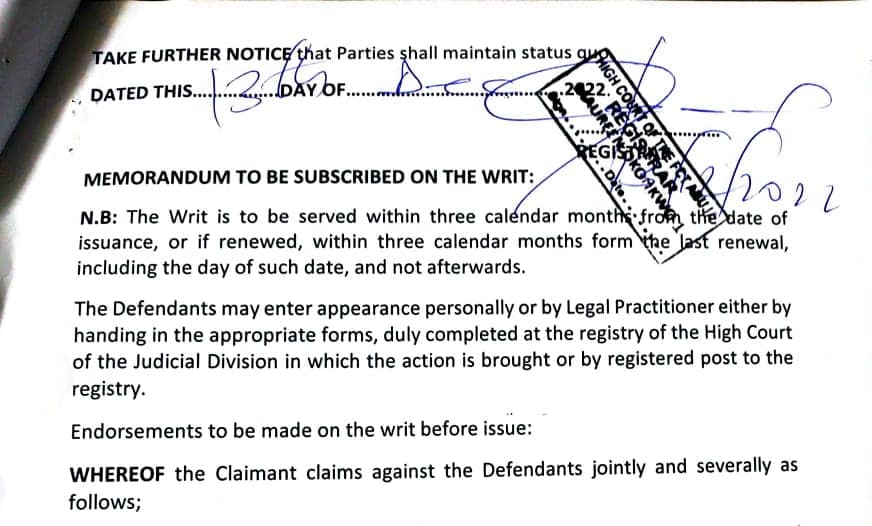 'Today (Tuesday), we formally commenced a legal action before the FCT High Court against Simon Ekpa, which action is founded on a plethora of grave infractions arising from his violent, disturbing and false declarations,' Ejiofor said in a statement.
'I may not release further details here so that it will not prejudice the robust legal actions already lined up for him and his cohorts. It shall be coming in piecemeal. This is the first batch.
'I also want to assure Simon Ekpa and his cohorts affected by this compelling legal action, that no matter the country you people believe to be presently hiding under its sovereign protection, the full arms of the law shall certainly catch up with you all, in the legal onslaught already commenced.
'This is just one in the long line of compelling civil and criminal litigations coming your way.
'The hour has come, and I wish to reiterate that you Simon Ekpa cannot escape from the long arms of the law.
'We move! With this oji abatam!'
Mr. Ekpa is yet to react to the development.