The concluding saga
𝐓𝐨𝐧𝐲 𝐂𝐡𝐢𝐝𝐢 𝐄𝐣𝐢𝐨𝐠𝐮: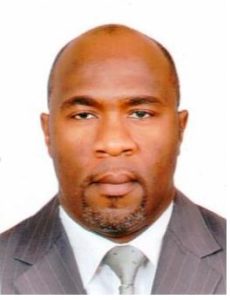 He is the scion of Sir and Lady Ambrose Ejiogu dynasty, the dynamic young man is the eldest brother of Honourable Philip Ejiogu. Mr. Tony Ejiogu could very well be described as a perfect gentleman who is so passionate about offering selfless services for the betterment of humanity irrespective of race or tribe. The first son of Sir Ambrose Ejiogu, is a first rate financial management expert, who possesses a Bachelor of Science degree in Industrial Management from the University of Akron, Akron, Ohio, and a Master of Arts qualification in Administrative Management from Bowie State University, Maryland; MBA in Finance from The University of Maryland, College Park, Maryland, all in the United States of America. Presently, Mr. Ejiogu is pursuing a Doctorate degree in Business Administration from the prestigious Business School Netherlands, Netherlands.
Mr Ejiogu cut his teeth in the politics of Imo state, when the then Governor Ikedi Ohakim in 2007 appointed him as the Senior Special Assistant on Administration following series of recommendations after which, he strategically, and prudently formulated effective and efficient government administrative policies that smashed unnecessary bureaucratic bottle necks which used to waste time on productivity. He was equally responsible for incisive procedures and management of the Government House personnel in the administration of Chief Ikedi Ohakim. And worked closely with the Governor on various other non-administrative related matters.
Thus far, Mr. Ejiogu has worked in the Financial Management sector for well over two decades and has provided consultancy services since 2005. As an astute financial guru, he had been engaged by many multinational firms as well as non-profit organisations both in the United States, and Nigeria. Currently, he is the CEO of E-Horizon Consulting Limited, a privately owned process-driven financial management and business development consultancy firm in Lagos with focus on initiation and strategy for fund mobilisation, provision of strategic and financial management support services, business development and process re-engineering consultancy services.
As a passionate believer in eradicating poverty through education in Nigeria, Mr. Ejiogu has personally sponsored many youths to acquire sound education regardless of their tribes. He cherishes, and supports enterprising youths. His philanthropic nature especially amongst the youths in Imo state has endeared him to many. Tony Ejiogu is one of the very few humans on the face of the Earth who feels that everyone deserves a fair chance to succeed irrespective of their circumstances. And as an illustrious Owerri zone personality, he is well respected by both the masses, and the political wigs. Today, many see Mr. Ejiogu as a good candidate for the gubernatorial race in the state but it seems he has no interest in partisan politics considering the fact that he has been preoccupied in lending a helping hand to the destitute . It would be great if Mr. Ejiogu harkens to the voice of many Imo indigenes and fully get involved in the political affairs of Imo state especially now, that Owerri zone requires a credible candidate to run for the gubernatorial election in 2024.
𝐄𝐧𝐠𝐫 𝐃𝐚𝐧 𝐈𝐤𝐩𝐞𝐚𝐳𝐮: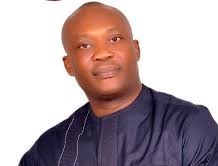 Is an Agricultural Engineer by training. He first came into the political limelight in 2004 as a Councillor representing Obube/Agbala/Ulakwo ward of Owerri North and later became the Majority Leader of the Owerri North Legislative Council till 2007 after a satisfactory performance in the council.
Honourable Daniel Chiedozie Ikpeazu's meteoric rise in Imo state politics was as a result of his passion for community development and selfless services. His honourable feats as a Councillor, apparently paved way for him to become the All Progressives Grand Alliance (APGA) candidate representing Owerri North in the Imo State House of Assembly in 2011.
Honourable Dan Ikpeazu's dedication to service in the Imo State House of Assembly earned him respectable positions such as the Chairman of the House Committee on Millennium Development Goals (MDG), Vice Chairman; House Committee on Agriculture and Natural Resources, Member, House Committee on Lands/Survey & Urban Planning, Member, House Committee on Niger Delta Development Commission (NDDC), and many others. As a House member, he was far from being among the regular rubber stamp 'ayes' men in the legislative chambers, and he changed the narrative then that lawmakers could easily be bought with the right amount of money when he rejected well over 50 million naira in cash and a choice plot of land in Owerri by Governor Rochas Okorocha to endorse the unjustifiable removal of the then Deputy Governor of the state, Sir Jude Agbaso.
Presently, he is the Special Adviser to Governor Hope Uzodinma on Special Projects, and has been duly advising the Governor on the need for infrastructural development. As stated earlier Ikpeazu has contributed his quota to Owerri zone's political development, however, there's still more for him to do ahead of 2024 to ensure that Owerri zone produces the next Governor of the state.
𝐁𝐚𝐫𝐫𝐢𝐬𝐭𝐞𝐫 𝐖𝐢𝐥𝐥𝐢𝐞 𝐀𝐦𝐚𝐝𝐢:
Barrister Chief Willie Amadi was born on the 30th day of November 1962, and hails from Owerri in Owerri Municipal Council Area. He studied Law & British Constitutional Law at Holbon Law School United Kingdom in 1984. He holds LLB degree in Law from the University of Calabar, Nigeria and Bachelor of Law (BL) from Nigeria Law School Victoria Island, Lagos and currently pursuing an LL.M at the Imo State University. He is a legal practitioner and was Head of Chambers at Times Nominees Chamber, Lagos and Abuja.
He has over twenty-five years of cognate legal practice and research both the at national and international levels after his tutelage with Chief Rotimi Williams Chambers in 1995. He has been involved in a wide range of socio-economic and political studies designed to plan, monitor, evaluate and appraise a number of legal development programmes in Nigeria under the Federal Ministry of Justice.
He also had a considerable administrative experience with Nigeria Breweries Plc., having worked as a District Sales Representative in 1982. He was Special Adviser, Legal and Legislative matters to the Speaker, Federal House of Representatives, Abuja (1999), Special Adviser to the Imo State Governor on Sanitation and Transport (2007-2011) Pioneer General Manager, Imo State Environmental Transformation Commission (2009-2011). He was voted the best performing appointee by the Executive Council of OHAKIM administration at TINAPA Retreat, Calabar in 2010. He was also Special Adviser, Strategy & Planning to the Deputy Speaker, House of Representatives (2014-2015), and currently Federal Commissioner, Public Complaints Commission, Abuja.
Barrister Chief Willie Amadi is a Paul Harris Fellow of Rotary International and a clan Chief of Owerri conferred with the title of Ukwa Achiaka Owerri by HRM (Pharmacist) Emmanuel Emenyonu Njemanze, Ozuruigbo V of Owerri.
As Chief Ikedi Ohakim's most trusted Special Adviser, Barrister Amadi performed extremely well, and was recognised both in the Governor's cabinet and by the Imo populace as one of the most powerful personalities commanding a lot of respect far ahead of many of his superiors. He wielded so much influence, that he was almost as popular as Governor Ikedi Ohakim in the state.
Chief Willie Amadi, with his influence made many friends as well as foes while holding sway as one of the most powerful cabinet members of the Governor. For his friends, he is a trusted ally, and one that could go extra mile to please his friends while those who hate his guts often see him as a brash, and unnecessarily arrogant person who is always seeking attention but in reality, Willie Amadi is a typical Owerri man who is a socialite and exudes a larger than life attitude, and because of that, Willie Amadi is often misjudged and hated by those who hardly know him.
Severally, he had empowered many Igbo youths both privately, and otherwise. As a detribalised Nigerian, he is always seen preaching peace and unity of the country at the slightest given opportunity. The present Federal Complaints Commissioner, has done considerably well for Owerri zone as a recognised political figure but given the situation facing Owerri zone as regards producing the next Governor of Imo state, it is very crucial that Barrister Willie Amadi, puts in more efforts, and forms a true alliance with other well-meaning sons and daughters of Owerri zone who are endorsing the same cause.
Barrister Chief Willie Amadi is happily married with children.
𝐇𝐨𝐧𝐨𝐮𝐫𝐚𝐛𝐥𝐞 𝐏𝐚𝐝𝐝𝐲 𝐎𝐛𝐢𝐧𝐧𝐚: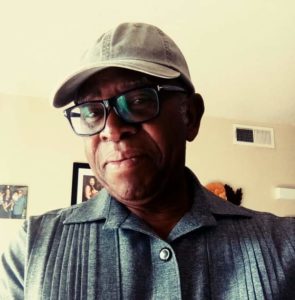 Seasoned British trained graphic artist, painter, and sculptor, he came into national prominence as a Fine Artist when he represented Imo state as a coordinator in the Festac '77. Paddy Joseph Obinna as an extremely gifted Artist experiments with lots of 'nature's gifts' to create mind-blowing and captivating designs usually a mixture of unique paintings on canvass and the three-dimensional art. He is the creator of 'Paddyism', an absolute originality of various experimentation in Fine Arts which involves using various creative artistic techniques to create works of art in many dimensions. His love and passion for art, and culture know no bounds little wonder he was appointed by the former Governor Rochas Okorocha in his administration as the Special Adviser on Arts and Culture for the eight years of the Governor's two terms.
Paddy Obinna is one of the 'cleanest' Imo politicians with no record of financial misappropriation or embezzlement while serving in government. A founding member of Ohanaeze Ndi Igbo, and an advocate/promoter of the Igbo cultural heritage who contributed his quota to Owerri zone politics however, he was distracted by his passion and love for art. Honourable Obinna certainly would have contributed immensely to both national and state development like the legendary Professor Ben Enwonwu if he had not delved into politics. Honourable Obinna is more of an artist than a politician, and definitely would have been more useful to Owerri zone practicing his art instead of spending full eight years in Governor Okorocha's administration as an appointee.
Right now, he is enjoying his retirement in his country home in Emekuku where he religiously practices his art and living his easy-going life-style, however, the elder statesman didn't retire from active politics without a suitable replacement. Honourable Paddy Obinna while pursuing his artistic passion, equally groomed his second son, Honourable Chiagozie Paddy Junior Obinna not only to take over from his political space but to also be a strong political force to reckon with in Imo state's politics. Chiagozie Paddy Junior Obinna is among the few political youth leaders in Imo state duly honoured by the erstwhile Governor Rochas Okorocha as a, Politically Exposed Person(PEP). Paddy Junior Obinna also ran a great campaign that garnered lots of support within the grassroots for the Imo State House of Assembly in 2019 to represent Owerri North constituency, and lost to Honourable Philip Ejiogu. Currently, the young Obinna is strategising to contest for the 2023 Federal House of Representatives.
𝐀𝐫𝐜𝐡𝐛𝐢𝐬𝐡𝐨𝐩 𝐀𝐧𝐭𝐡𝐨𝐧𝐲 𝐉𝐕 𝐎𝐛𝐢𝐧𝐧𝐚:
He is a phenomenal academic and the current Archbishop of Owerri Diocese. The revered Catholic cleric, first was ordained a priest in 1972, and in 1993, he was appointed as the Bishop of Owerri Diocese by Pope John Paul II, and barely one year after in 1994, he was consecrated as the first Archbishop of Owerri Diocese. A noble man who has contributed tremendously to the development of not just Owerri zone but the entirety of Imo state. His Grace as he is popularly referred to, is a man of peace, who practices what he preaches. He became very popular when he encouraged the Igbo Catholic faithfuls to abolish the Osu caste system, shun the discriminations against those considered 'Osu', and have interrelationships with them.
His Grace commands quite an enormous influence both in the Catholic church and Imo state politics, where even previous Governors, and the present Governor Hope Uzodinma revere him. Though Catholic clerics are usually apolitical however Archbishop Obinna is one who never fails to speak out in condemnation of any perceived maladministration by any Governor in Imo state. Though he does not come out to declare open support for any politician but his body language often times, is duly communicated with the Catholic church, and Imo people are predominately Catholic faithfuls. This assertion was evident when he didn't consider the former Governor Ikedi Ohakim's administration a government that was actually pro-masses, and his body language was well understood by the Catholic faithfuls, and they never wasted time in voting for his preferred candidate, Owelle Rochas Okorocha, and shortly after Okorocha's first term, the Archbishop could no longer tolerate Okorocha who had become more like an emperor. On several occasions, Archbishop Obinna lambasted the then Governor Okorocha for his insensitivity to the plight of the masses, and again, the Catholic church understood that Okorocha had fallen from grace to grass in the state politics, and that contributed in no small measure to the overall defeat of his stooge, Ugwumba Uche Nwosu at the 2019 gubernatorial polls.
Archbishop Anthony Obinna regularly empowers both youths and the destitute financially in Imo state irrespective of their zones, he equally gives moral support to many whose concerns are not material needs. His Grace, the younger brother of Honourable Paddy Obinna is a man with considerable large political influence in Imo state, and as 2024 approaches, it would be lovely for well-meaning Owerri zone politicians to officially seek his support in order to ensure that Owerri zone produces the next Governor of Imo state.
The rest of the prominent personalities who need to intensify their efforts for the political benefits of Owerri zone include the following; Professor P.U Akanwa, Prince Lemmy Akakem, Barrister Humphrey Anumudu, Chief Gibson Achonwa Njemanze, Col Lambert Iheanacho, Sir Eustace Eke, Dr Eme Njoku, Chief Chris Asoluka, Chief Emma Nwogu, Hon Livy Oguike, Dr Charles Anokwa, Chief Bon Unachukwu, Chief Henry Ekpe, Hon Calistus Mbaoma, Hon Kizzito Onuoha, Chief Ben Mere, Chief Zuby Azubuike, Hon. Innocent Ekenma, Hon. Uche Banna, Chief Aham Onyenobi, Chief Chime Aliliele, Chief BB Iwuoha, Dr Fidel Onyeneke, Chief Emeka Arriguzo, Barrister Kingsley Nzeamechi, Dr Sunny Ogulenwe, Barrister Anselem Okorie, Prince Chigozie Okereke, Hon. Mrs Beatrice Nkwo, Hon. Mrs Joe Obilor, Dr Anselem Opara, Hon Ifeanyi Opara, Chief Charles Abara, and Mr. Kelechi Nzewuihe.
With all the above listed contemporary personalities talked about here, one would very well expect that Owerri zone should have at least by now, produced a Governor for two consecutive times recently but regrettably, the zone is yet to find its bearing in the political control of the state. Thus far, the challenges have been earlier explained, and going forward, it will be beneficial to point in the preceding paragraph, what a rational mind probably would consider as a solution to the embarrassing situation, Owerri is facing now in the politics of Imo state.
𝐓𝐡𝐞 𝐒𝐨𝐥𝐮𝐭𝐢𝐨𝐧:
The simple solution that has a 100% chance of succeeding, and helping Owerri zone to produce the next Governor of Imo state is for the political-influential big names from the zone to eschew selfishness, and form a synergy regardless of political affiliation for the common goal of producing a Governor in 2024. And for this noble cause, bitterness amongst political gladiators must be eschewed, and peace embraced. Bickering, selfishness, and greed amongst the political juggernauts in the zone will not only mar the chances for Ndi Owerri in 2024 but they will go a long way to divide, and perpetually keep Owerri zone off the Governorship seat.
It is essential that every Owerri son and daughter participate in this process of producing an Owerri indigene as a Governor, and avoid the temptation of quickly scheming to hobnob with the Orlu or Okigwe people. The strategy here, could start by establishing a new party in Nigeria with the full endorsement of Owerri people both home and abroad. In fact, it is extremely important to have a coalition of Owerri indigenes abroad to synergise with the grassroot politicians back home. The synergy will help Ndi Owerri to work out a suitable plan that will help them regain their lost political glory in the state as it concerns the Governorship position. If only Owerri zone is willing to play the politics of selflessness then come 2024, Owerri zone will certainly clinch the votes of the electorate.
The good People of Owerri zone, need to avoid any form of distraction now, and seriously start planning on how to produce the next Governor of Imo state. This is not the time for unnecessary divisions due to party affiliation rather it should be a time for strategic planning for the common benefit of the average Owerri person on the street in a bid to neutralise the injustice being meted to Owerri people for years, shortly after the gentleman's agreement of power rotation was abolished by the Orlu zone.
THE EASTERN UPDATES