𝐏𝐡𝐢𝐥𝐢𝐩 𝐄𝐣𝐢𝐨𝐠𝐮: is currently an honourable member of the Imo State House of Assembly, an intelligent young man in his early 30s and an alumni of the Federal University of Technology, Owerri, where he graduated with a Second Class Upper Division in Electronics/Electrical Engineering.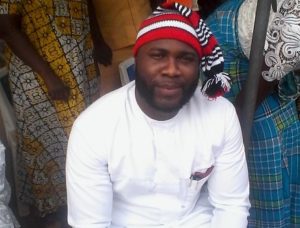 His father's(Sir Ambrose Ejiogu) political influence as well as business, and mother's(Lady Ambrose) good gave him a good edge to defeat his opponents in a landslide victory in the Imo State House of Assembly's election in 2019. So far, reports indicate that the young Ejiogu has been trying, however there's still room for improvements. He needs to do more, and maintain a close relationship with his constituents, let him try and identify more with his constituency, and realise that Abuja is not his constituency even though he lived and worked there at some point.
Honourable Ejiogu also has to settle down to learn the gimmicks of politics, he is quite lucky that his father, Sir Ambrose Ejiogu who has been in politics since the early '70s is still alive, and there are a whole lot he can learn from him. It would be better for Honourable Ejiogu to make his father his 'Political Consigliere'. He needs to spend more of his time with his father, and use his contacts now that he is still alive and active, to create an extremely influential presence in politics. If he consolidates on the opportunity he has now as a very young man, he might become a Governor at 40 or 41 years of age.
Orji Uzor Kalu became a Governor of Abia at 36, Saminu Turaki of Jigawa at 36 and Donald Duke at 35 in 1999, if they could do it, Philip Ejiogu also can. But they didn't do it by adorning, 'White and White' garments as Philip Ejiogu loves to be doing often, towing the path of non-influential politicians like Sam Daddy, and Uche Onyeagocha. The simple truth is that nothing good comes out from 'White and White' dressed politicians. They are often busy watching their White clothes from getting dirty while the serious business of politics is being transacted by influential politicians who are not interested in being fashionable but holding on to power. These 'White and White' loving politicians forget that politics is a 'dirty game', and requires those who are ready to play the game.
Read Also: Ahead Of 2024 Imo Guber Race: Is Owerri Zone Getting Ready 2?
In his best interest, he should not be emulating the likes of Sam Daddy to be wearing 'White and White' clothes here and there, and Martin Agbaso who believes that politics is all about how best you are dressed. Philip Ejiogu needs to face the nitty gritty of politics, let him refuse to be distracted by the young beautiful ladies throwing themselves at him as a handsome young man, and consolidate on the opportunity he has now to build a formidable image in the Owerri zone political circle as well as the entire Imo state. Also, it is very important that he avoids sycophants who praise him publicly but malign him privately. He needs to stay away from Champagne loving young men who have privilege background but without direction like Scalar quantities. Such young men never amount to anything reasonable in life, they often parade themselves as sons of prominent men even when they have come of age to start building their own images in the society. They are often interested in drinking the most expensive Champagne and bedding the sophisticated ladies who swindle them off their fathers' hard earned money. Such young men are seriously to be avoided.
𝐏𝐫𝐢𝐧𝐜𝐞 𝐄𝐳𝐞 𝐌𝐚𝐝𝐮𝐦𝐞𝐫𝐞: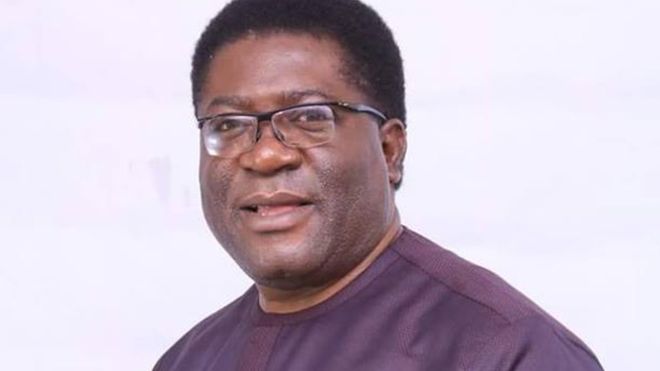 Former Deputy Governor of Imo state, he studied Management at the Texas Southern University, in the United States, and equally holds a master's degree in History and International Studies from Imo State University. He held management positions both at KFC (Kentucky Fried Chicken) and PepsiCo Inc in the United States for thirteen years at different times. After living and working in the United States, he was encouraged by his friend, Owelle Rochas Okorocha to return home and join partisan politics. In 1998, in preparation of the Imo state gubernatorial elections, he was appointed a director for Women and Youth Mobilisation for Owelle Rochas Okorocha's campaign in Imo State under the umbrella of Peoples Democratic Party (PDP).
Again, between 2002-2003, Okorocha appointed him Chief Strategist on Media and Logistics ahead of his(Okorocha's) Presidential pursuit under the platform of All Nigeria Peoples Party(ANPP). And in 2013, Okorocha after ousting the then Deputy Governor, sir Jude Agbaso, had Madumere sworn in as a Deputy Governor. Few years later, Madumere fell out with Okorocha over the latter's high-handedness and managed to survive series of impeachment attempts orchestrated by Okorocha to sack him from office just as he did to Sir Jude Agbaso, the former Deputy Governor before Madumere.
Prince Eze Madumere, was among the APC faction in Imo state that thwarted Okorocha's plan to lord over his inexperienced son-in-law, and stooge, Ugwumba Uche Nwosu on Imolites in the last gubernatorial election. As a Deputy Governor, he did his best based on the things, Okorocha allowed him to do but his impact wasn't really felt that much in Owerri zone, and he didn't use his position to consolidate on his political clout. Madumere needs to rise up and do more if he is among those that genuinely want an Owerri indigene to emerge as the next Governor of Imo state.
𝐇𝐨𝐧𝐨𝐮𝐫𝐚𝐛𝐥𝐞 𝐔𝐜𝐡𝐞 𝐎𝐧𝐲𝐞𝐚𝐠𝐨𝐜𝐡𝐚: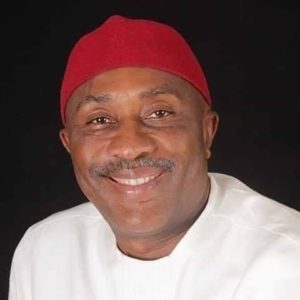 Towering over 6-foot tall is an elegant man who is always adorned in White clothing. He takes pride in his good looks, little or nothing matters to him apart from appearing spiffy. A trained lawyer, and former Secretary to the State Government of Imo state. He served in Honourable Emeka Ihedioha's administration before the Supreme Court verdict sent his principal packing. Barrister Onyeagocha was a member of the House of Representatives. Honourable Onyeagocha had a good opportunity as a member of the House of Representatives to impact on his constituency particularly, and Owerri zone generally but just like Sam Daddy, he was busy wearing 'White over White' and forgetting that he needed to consolidate on his political image. He boasted to those close to him that he and few others will ensure that Ihedioha would not be removed but unfortunately for him, Sir Emeka Ihedioha was not only sacked by the Supreme Court verdict but was kicked out in the most brazen way which ridiculed Onyeagocha's legal background, and purported political clout.
Perhaps the only honourable achievement credible to, Honourable Uche Onyeagocha, was when he boldly resisted the then Governor Rochas Okorocha's plan to rig the 2019 gubernatorial election in favour of his son-in-law and stooge, Ugwumba Uche Nwosu. Onyeagocha uncovered the malicious rigging plan of Okorocha to impose his stooge on the good people of Imo state after looting the state's treasury, almost near to bankruptcy for complete eight years as a Governor. Onyeagocha exposed Okorocha's stooges struggling to rewrite INEC election results to favour Uche Nwosu, and this effort on Onyeagocha helped to prevent a major part of the votes that would have probably made an inexperienced and uncouth Nwosu, a Governor, who literally knows next to nothing about state politics and governance despite serving as Chief of Staff and a former commissioner in his father's-in-law maladministration.
Unfortunately, Onyeagocha up till now is yet to realise that he needs to start building his political image that can't easily be relegated to the background. He is still junketing around like a political jobber in his most cherished possession – White clothing. He is yet to learn just like his counterpart, Sam Daddy that nothing good ever emanates from 'White Over White' clothed politicians who spend reasonable time focusing on their looks as if they were ladies going on a beauty contest instead of actively facing the serious business of politics which they decided to make a career out of.
In case they are not aware, when former President Olusegun Obasanjo was elected in 1999, he started to dress in 'White over White', he became so fascinated about his looks and clothes instead of focusing on the issues he was elected for, and well-meaning Yoruba elders noticed his distractions, called and admonished him that he should settle down to work for Nigeria and stop getting distracted with petty things like looks and colour of his clothing, they told him that only a schoolboy who is required to wear his school's uniform dresses in one particular colour of clothing. Obasanjo who is well-known for listening to the counsel of his elders, took their advice in good faith, stopped bothering about 'White over White', and settled to work. Within the shortest period of time, he achieved a lot, consolidated on his presidential position and successfully ruled the country for eight consecutive years, and was even trying to reamend the constitution to favour his third term bid for five extra years.
Honourable Uche Onyeagocha needs to either face the reality and build his political structure to a solid point or keep being in limbo hoping for one uncertain political appointment that might not last. Now that the politics of 2024 Imo gubernatorial race has already begun, is the time for him to take a good stock of his political journey and see how bad he had fared while he was busy bothering about his, 'White over White'. With that, if he is sincere enough, he would be able to identify his faults, and make amends.
…to be continued.
THE EASTERN UPDATES