Despite the political prowess of most of her leaders, Owerri Zone has been in political limbo for many donkey years. Various political actors in the zone – the good, the bad, and the ugly—the low and the high—have dossiers of various political shenanigans. However, such individual political adventures have not resulted in the zone's collective growth politically speaking. Owerri zone has been politically orphaned in Imo State politics; sluggish and unable to make progress. The zone is currently lacking any sense of direction. There is no mobility. There is absolutely no movement. To be succinct, the zone is politically disadvantaged. Its political actors are absolutely devoid of initiatives for how to clear the zone of political landmines.
Right from 1999, the State once made popular by the late sage, Chief Samuel Onunaka Mbakwe has been struggling to have a firm grip on her politics. Imo State has been short on honest politics for the past two decades, and its leadership recruitment and governance have suffered the same fate. Imo State politics and governance have fallen short of good ethics, from'share the money' in 1999 to whipping priests in cassock to 'Iberiberism' and now to 'Hopism.'
In the 2019 gubernatorial election, there was a slight hope that things were going to change for the better. That fate – for a better Imo was hinged on the former Deputy Speaker of the House of Representatives, Emeka Ihedioha becoming Governor and occupant of Douglas House. It was already a fait accompli, until the Supreme Court nullified Ihedioha's mandate after seven months in office and enthroned Senator Hope Uzodinma as Governor of Imo State.
Read Also: Owerri Zone Believes In Fairness, Equity And Justice –Anyanwu
Imo, like every other State in Nigeria, has only three senatorial districts with unequal delimitations, they are; Imo West (Orlu Senatorial Zone), Imo East (Owerri Senatorial Zone), and Imo North (Okigwe Senatorial zone). To buttress further, Orlu zone has twelve (12) Local Government Areas, Owerri zone has nine (9) and Okigwe zone has only six (6), which makes it a total of twenty-seven Local Government Areas. The stark reality here is that politically speaking, the zones are unequally yoked together and would always need alignments and political marriages to attain political power. Ever since the country made a permanent return to democratic rule in 1999, Owerri zone hasn't managed to enjoy the highly exalted throne at Douglas house as much as other zones and it terribly reeks of marginalisation whether self-inflicted or not.
Once again, it is pertinent  to journey down memory lane; any active political observer in the State would recall that sometime in 1991, precisely the 9th of June elders from the nooks and crannies of the State gathered at the Iwuanyanwu Glass House located at the Ugwuorji area of Owerri the capital city of Imo State to discuss the political future of the Eastern heartland. At the end of that gathering, they recommended that for equity, fairness and justice, democratic processes regarding the office of the Executive Governor of Imo State shall be by rotatory or what many people now refer to as 'zoning'.
It would easily be recalled that some notable elders from Owerri zone who attended that meeting and appended their priceless signatures to the agreement included Chief Engr. E.C Iwuanyanwu, Chief Evan Enwerem, Dr. J.C Odunna, Barr. B.S.C Nzenwa, Chief Onyenso Nwachukwu, Chief R.O Onyenobi, Chief B.A Nwanne, Prof. Roland Anyanwu, Dr. F.U Ukoha, Barr. R.C Azuatalam, Chief Engr. R.O Ugorji. Dr. A.C Ohashiegbula and Chief Mrs Maria Eke.
Okigwe zone had Chief Sen. Emeka Echeruo, Chief Sir T.I Ozoemena, Dr. E.J.K Onyebuchi, Chief Tony C. Emeruom, Sen. B.C Agunanne, Chief Zeph Philips Nwosu, Chief Frances Anamekwe, Hon. Amaefula Ikoro, Mrs. Pat Ogueri, Prince C. Orike, Chief C.C Iwuala and Sir. O.U Ugochukwu.
Others from Orlu zone at that extra-ordinary convention were Chief Dr. B.U Nzeribe, Sen. Alhaji N. Maduagwu, Chief Walter Ofonagoro, Chief Anyaim Acholonu, Chief Greg Mbadiwe, Chief Peter Mgbenewelu, Prince S.O Ukadike, Chief S.B.N Emejuru, Sir Obed Umelo, Chief R.O Ofoma, Nze Laz Ohakwe, Dr. Otuokere Njaka and Chief R.O Okoro.
The resolution was finally dubbed the 'Charter of Equity' and as agreed, it resolved that power and ascendency to the position of Imo Governor be rotated among the three zones of the new Imo (which Abia state was just carved out then), beginning from Owerri zone by 'merit'. Now by 'Merit' as quoted in that famous understanding implied that every zone must be allowed to serve out its tenure and allow the next to start on 'merit' without aspirants or contenders from other zones that may scuttle the arrangement.
Quite sadly, that pact came at a time when the uncertainty prevalent with military regimes was still a major issue on the burner and it wasn't long before that arrangement was relegated to the archives. As sad as that situation was, it would be difficult to blame anyone for those anomalies given the fact that the barrel of the gun was a major decision maker in those days. The painful reality today however, is that a State that had at a particular point in time harbored such an agreement is now shamefully being run without any bit of consideration for those agreements.
The truth is that, Owerri zone is such an unfortunate zone at the moment politically speaking. Every indigene of Owerri is facing marginalisation both as an Igbo man or woman in Nigeria and also as an Imolite. The marginalisation is as glaring as it appears and it leaves a sore taste on every sane mouth. But then again, to look at these issues on the flip side, If the South-East of which Imo State is part is lamenting her marginalisation and denial to take a shot in the leadership of the country, then turns around to marginalise a section of her people, then there is no moral justification for the outcry. Imo State can't be marginalising the Owerri zone and at the same time crying foul against the marginalisation of Igbo by the Hausa/Fulani oligarchy.
To aptly buttress these issues, other States in the South-East have to the best of their abilities addressed the issue of equity and social justice in the governance of their states. It is noteworthy to recall that Enugu State has a standing zoning arrangement for the office of the governor. Yes, the three governors that have presided over Enugu State so far hail from three different zones. While Chimaroke Nnamani is from Enugu East, Sullivan Chime and Ifeanyi Ugwuanyi are from Enugu Central and Enugu North zones respectively. The balance, although not easy, cannot be wished away. Given the delicate nature of our democratic realities and a subtle winner takes it all mindset, any State that relegates zoning principles, does so at her own peril.
On the other hand, Anambra State has applied the same equity principle in her guber decisions and elections. Former governors Chinwoke Mbadinuju and Virginia Etiaba hail from Anambra South, Peter Obi and Chris Ngige are from Anambra Central and Willie Obiano is from Anambra North. Just recently, owing to the fact that Anambra South through Mbadinuju was not able to complete its constitutionally allowed eight-years of two tenures, all major parties in the last elections all gave their tickets to someone from Anambra South in an election which has now produced former CBN governor, Professor Chukwuma Soludo as Governor.
Similarly, Ebonyi State as many people know has a long standing zoning arrangement for the governorship position. Governor Sam Egwu from Ebonyi North zone governed the state from 1999 to 2007. He was succeeded by Martin Elechi from Ebonyi Central who presided over the State from 2007 to 2015. The incumbent Governor, Dave Umahi, who took office in 2015, hails from Ebonyi South. Already, most of those eyeing the 2023 elections all point to the inevitable reality that the office of the Governor will return to Ebonyi North in 2023.
Finally, not even Abia State is left out in the zonal/equity arrangement for the office of the Governor. Between 1999 and 2007, former governor Orji Uzor Kalu, from Abia North governed the State. He was succeeded by Theodore Orji from Abia Central from 2007 to 2015 to accomplish the 8 years for his zone. The incumbent Governor, Okezie Ikpeazu, who hails from Abia South has been on the seat since 2015. And all political pointers agree with the fact that in 2023, zoning would be respected.
These illustrations are important to explain how equity, justice and fairness have taken root in all the States of the South-East, except in Imo State where the Orlu Zone alone wants to dominate others. It is an unfortunate trend that should not only be discouraged but also condemned. The only thing that can sustain the unity of the State is when people of honour and conscience across the three zones of the state come together to support Owerri zone (Imo East) to govern the State,  with a view to correcting the political imbalance by upholding the doctrine of equity in the State.
While the situation may be acute, it is pertinent to discern that to some good extent; most of the problems are self-inflicted.  The anomaly can be corrected when the right things are done by the marginalised zone and it perpetually remains a question of when would the Owerri zone decide to do the 'right thing'.
It is no longer news that Owerri Zone has been rightly or wrongly dubbed the weeping child of the Imo political family, looking at how it has continued to lament over its marginalisation with regards to ascending to the highly exalted throne of Imo governorship. How to stop these lamentations and cries should actually be the burning issue on the burners of every one that hates the present unfair reality.
With the next governorship elections expected to hold some time around September 2023, just before the start of the next dispensation on January 14th 2024, it is only a matter of months before the polls. The decisions taken between now and then would determine if the zone would see light or remain in the wilderness of bitter lamentations.
Imo State is supported by three tripods, and a critical part of that tripod is the Owerri zone. This is because it is located in a strategic area of the State. And yes, it houses the State's capital. Quite interestingly, the disadvantaged zone has remained a crucial ally for power seekers in the state, with an impressive track record of always assisting other zones, particularly Orlu and Okigwe, in gaining power. It is just a painful case of having a potent drug to heal others yet, wallowing in abject ill-health.
The zone has very unique electoral characteristics. This has made it a significant contributor and it always finds itself playing a decisive role in who becomes Governor of Imo State. For example, Mbaitoli and Ngor Okpala which are two of the nine local governments in Owerri zone, have the State's highest voting population. The Mbaise bloc's three local governments—Ahiazu, Ezinihitte, and Aboh—polled almost 400,000 votes in the 2019 governorship election, the most votes from a single bloc in Imo State. Those were the votes that actually made Emeka Ihedioha Governor although hounded out of office a few months later. This is to say, if Owerri Zone puts her house in order, the other problems might actually become easier to solve. Again we ask; how well is Owerri Zone for Imo Governorship? Difficult question!
WHY OWERRI ZONE HAS REMAINED IN POLITICAL WILDERNESS:
One of the questions that would pop up on the lips of anyone that cares to ask questions as to why the Owerri Zone has consistently failed to produce governors despite her obvious strengths. We would briefly discuss some of these reasons in detail.
Ø Lack of Serious interest:
Why does Owerri zone get cold feet when she comes to seeking power, despite its obvious electoral strength? Why is it that, despite her political strength, electoral might, and relevance, the zone is always caught with a disdainful begging bowl in the State's political arena? Why is the zone not mounting any serious challenge? The answer is simple; the zone lacks 'serious interest'.
Another journey down memory lane would reveal that since 1999, the Owerri zone has been politically weak. She has quite frankly, developed a tarnishing reputation for playing second fiddle to other geopolitical zones. Yes, this is a reputation she has subconsciously earned. And it is for this reason that the zone has produced more Deputy Governors than any other zone in the State. The facts are public knowledge.
On Imo State's political turf, the zone limps. The Owerri Zone crawls or stays behind when other zones scramble for power on the big arena. Key political stakeholders in the zone have turned themselves wittingly or unwittingly into players who have sunk into the role of perpetual bench warmers on a football team with declining transfer value. Just like in the beautiful game of soccer, These kinds of players never draw the coach's attention because they aren't willing to come out and play, not because they lack the ability to play, but because there is no 'serious interest'! If the zone would ever make it to Douglas house in 2024, then this is a major wrong to right. Nobody would develop this interest for people from the zone. Owerri zone needs to take piratical lectures from Orlu in this regard. The passion, zeal and determination have to be consuming. The zone would not get anything in 2024 if this very critical observation is not addressed. Power they say is taken and never given on a platter.
Ø Inferiority Complex:
When it comes to topics relevant to the struggle for power in Imo State, the Owerri zone is a disoriented zone, with political players plagued by inferiority complexes. This has resulted in a zone that is overrun by the dynamics and intrigues of power play. While the Orlu zone has been in control of the State for 24 years since 1999, the Owerri zone has only managed 29 months!
The zone had produced the Governor of Imo State twice. And twice, it lost it. None of the Governors from the zone completed a single term of four years. Evan Enwerem of blessed memory and Emeka Ihedioha were the two former Governors from Owerri zone. Both had one thing in common. Their administrations were short-lived. Their tenures ended abruptly. Enwerem's government was cut short by the military jackboots of Late Gen Sani Abacha. He spent 22 months in office, from January 1992- November 1993. 28 years later, Emeka Ihedioha came on board and like Enwerem, he was also shown the exit door of the government after seven months in office, this time not by the barrel of the gun but by the Supreme Court. While many might not agree with this painful reality, it is actually true. No one can successfully assert his or her self when such a person is still plagued by an inferiority complex. Owerri zone must do away with this disorder between now and the next Guber poll. You cannot continue to perceive yourself as not being good enough for political positions yet, expecting power to find you, it has never and would never work like that.
Ø Micro zoning:
The issue of micro zoning is a very sensitive one. Some stakeholders in the zone are of the opinion that it is very important that when the next Owerri Zone produces a governor, the governor should emerge from other parts of the zone, who are yet to occupy the position. Most people are of the opinion that equity would be taken down to the echelon, while the postulations and cases might be compelling, it is important to to note that this mindset is one of the reasons why Owerri has refused to unite. Unity would continue to elude Owerri zone if this mindset is continued to be watered to fester. It doesn't mean well for Owerri zone. Hardly would you hear such sentiments in Orlu or Okigwe zone. How can a zone that has never got a full tenure in the government house be having internal wrangling caused by micro-zoning?
Just a few months ago, stakeholders under the auspices of Owerri Zonal Development Union, OZDU, held a meeting in Owerri to discuss the need to micro-zone the next guber elections to a particle area in Owerri! In a statement which was signed by the Publicity Secretary of the group, Stanley Onyechere, after the meeting in Owerri, the group clearly used divisive words to drive home their point. Part of their argument was that 'Although the people of Owerri Zone are determined to ensure the emergence of an Owerri Zone candidate as the next Governor of Imo State, such a Governor must emerge from other parts of the Zone who are yet to taste the position'.
The resolution read in part; 'We resolved that the next Governor of Imo State should come from Owerri Zone, in the interest of equity and justice. However, Mbaise should be honourable enough to stay out of the contest as the immediate past governor Rt Hon Emeka Ihedioha has taken the turn of Mbaise.
'We are saying this because other parts of the zone such as Mbaitoli, Owerri West, Owerri North, Owerri Municipal and Ngor Okpala should be supported in the next election.'
Mindsets, such as this, divides Owerri more than it unites her. If the zone would make any impression or even clinch the governorship seat, it must sort out these issues and relegate them to where they should feature on the list of minor 'family issues'.
Ø Lack of Visible Unity:
It is indeed highly unfortunate that despite their large size (9 local governments) and strategic position Owerri Zone has remained weighed down by disunity, blackmail, backstabbing, and the very ugly and archaic 'pull him down syndrome'. Traits like these among brothers do not enhance their welfare but diminish their collective efforts to a common goal. They simply erode any major gain with the hope of diminishing it, quickly build fear and distrust instead of enhancing confidence and fortitude. Sadly, Owerri Zone has not found a way of weeding herself off these deadly yet harmlessly appearing traits. Brotherliness and brotherhood have become a costly commodity in Owerri. The brotherly trait mostly perceived in people from Orlu or Okigwe Zone is despised by the average Owerri man or woman. The importance of unity cannot be overemphasised.
It is true that most people from Owerri Zone are still nursing the wounds of losing power in 2020, however, it is important to inform these classes of people that it is already less than two years to another election and all that pain must be kept aside for healing and reconciliation to happen.
Presently, Owerri Zone politics is rife with divisive tendencies and clannish politicking. Sadly, other zones – Orlu and Okigwe – have successfully exploited these fault lines to widen the gulf of disunity which exists so strong among the three blocs in Owerri zone. If Owerri zone would be making any headway in the next guber elections, then unity must take centre stage.
Ø Lack of Proper cohesive leadership:
There is a wide leadership chasm that constantly threatens the Owerri Zone. There is almost zero organisational structure in place. Lack of leadership has badly exposed the flanks that should create a buffer for the zone. Taking a proper look at the zone would show that there is almost no single one in sight. It is almost a 'to your tent oh Israel is the sing song in the zone' situation in the zone. Getting leadership figures to rally people around is frankly, difficult. Owerri Zone has no father figure to lean on. A few leaders with political clout and firepower have either passed away, gotten old or simply moved on with their lives. A significant number of them have taken sabbaticals from the energy sapping world of politics. The zone is currently occupied by political leaders whose main qualifications are treachery and deception. Some of them are only good at taking political gambles that put the zone into a deeper mess. The Owerri Zone is afflicted by a slew of political opportunists who are primarily motivated by self-interest and the lust for selfish desires. The Owerri Zone needs a rallying figure. The zone needs someone who could wade into disputes and settle them without hassle because he or she possesses distinctive charisma. Owerri Zone needs such a leader, preferably a Statesman figure.
Political leanings are so strong in the zone. And this has led to broken bridges which have made it impossible for the zone to congregate and set an agenda to activate a political direction. Thus, the Owerri Zone, like a frog, has continued to leap with no purpose. And sooner or later, she may jump into a political ditch which may worsen her woes. Playing second fiddle in a State she is a major tripod is demeaning. And it will continue until a credible leadership structure emerges or evolves. There is no better time to shop for a credible leader than now. It must be an elder, but such a leader must possess charisma, character, sense of purpose, direction and tenacity.
Ø Betrayal game:
Imo State is a smaller version of Nigeria. And while Orlu and Okigwe Zones could be described as having the same zeal and confidence the Hausa-Fulani and Yoruba have for their ethnicity, Owerri is the Igbo who pretends to be republican in nature and sabotages her people and could be purchased like good on the shelf.
Take it or leave it, Okigwe and Orlu Zones have more cohesiveness among themselves than Owerri Zone, and that is why both zones will continue to Lord it over Owerri Zone as far as governing the State is concerned. As painful and distasteful it sounds, it's the truth. Truths are mostly not palatable. Owerri must look for a way to weed out betrayers and find more reasons to commit to a united purpose.
In the entire world, no war ends without saboteurs. Saboteurs are elements used by the enemy to infiltrate the opponents. And these people who serve as tools of information for their masters are usually used to working against their own people for a plate of porridge, or easy lucre.
Yes, saboteurs abound in every sphere. Be it in your office, political party, community, or in the home. However, the political arena appears to have a special bunch of them. They appear very harmless and welcoming on the surface, however, they are fond of always going to the back to do what they know how to do best – betraying their people. These sets of people are one of the major reasons why Owerri Zone is still struggling in Imo political turf. With them in your team, you can't deal your opponent any surprise no matter how subtle because your opponents would have your formations even before you make them public on match day. In politics, they are often referred to as moles. Although it is almost difficult to completely eliminate them, the Owerri Zone must find a way to identify them and keep them at arm's-length as the race to Douglas House heightens.
CAN THESE PROBLEMS FIND SOLUTIONS?
The answer to that is an emphatic YES!
The question of how is totally up to the people of the zone, however, we would suggest a few of the basic things the zone MUST seriously pursue:
Ø Unity:
Just as it was clearly pointed out above, disunity is one of the major storms rocking the Owerri political ship. The only reason the ship has not wrecked is due to the doggedness and determination of a few selfless individuals in the terrain. However, if something as meaningful as the Government House must be achieved by the zone, then the need for unity must start getting more than just mere lip service.
Talking about unity, the people of the zone must find a way of reaching a consensus with regards to the pre-election selection of candidates. The zone must find ways of narrowing down her options to one or two people. Under that circumstance, giving block votes would be easier and without much hassle. Charity must start from home.
Ugly situations like what happened in 2015 must not be repeated. In 2015, Owerri Zone got something that looked like a penalty kick. Yes, a very bright chance to enthrone an Owerri man as Governor. Four Owerri sons got the tickets of four political parties: Mr. Ken Ojiri (Accord), Mr. Osmond Imo Ukanacho (UPP), Captain Emma Ihenacho (APGA) and Rt Hon Emeka Ihedioha (PDP). As formidable as all four men were, none of them saw the need to step down for each other and they all went into the polls and failed abysmally. In 2019, the difference was evident, few Owerri sons contested and an Owerri man was declared winner. There is strength in unity and just like they say in an Igbo adage 'Igwebuike'.
In 2023, the idea of coming in alarming numbers across various prominent political parties in the state must be discouraged. If Owerri is really serious about producing the next Executive Governor of Imo State, the zone must learn consensus building. Having everyone all running for governorship would only lead to nothing short of terrible collision. It is quite sad that the same moves are already going on right now. Many stakeholders are already moving in the circus and they seem inherently helpless to stop this drift. This very ugly politicking must be discouraged at all costs.
Talking about building consensus, at this point it is better for stakeholders in Owerri Zone to behave like real elders, use their tongue to count their teeth. Anything short of this would see the Owerri Zone shooting themselves in their legs and thus crippling themselves without even knowing.
Elders have to step in, religious and traditional rulers have to step in, the game should be about the collective interest of Owerri zone and not the overriding interest of a selected few. Yes, politics is a game of interest, however, the interest here should be that of the Owerri Zone and not that of one person. The interest should be how can an Owerri man become governor. These moves are important for when people continue to drift and bicker, that is when the elders summon them to an early morning meeting to offer them sincere directions, because an elder does not sit at home and watch the goat deliver in the tethers.
Ø Avoid selling conscience:
This is the only way to expunge betrayals and back-stabbing from Owerri politics. Conscience selling is a malady that has eaten very deep into the fabric of Owerri zone. It is something that has attained the position of a recurring decimal in the history of the zone.
A short story would help in buttressing this; some time in 2013, a movement known as Owerri Zone Political Leaders Forum (OZOPOLF) took the political landscape of Imo State by storm. With their leader, Chief Charles Amadi leading from the front, it was as if the battle had been won, that it was not either the governorship or nothing. Their sense of commitment was so unrivaled that even the political heavy weights in other zones were already quaking. They toured the entire zones in the state and met with various groups and leaders, including former Governor Achike Udenwa and former Deputy Governor Douglas Acholonu, etc.
The painful reality struck just a few days to the governorship election in Imo State, this once formidable group offered themselves up for sale, of course to the highest bidder. And who bought them? Governor Rochas Okorocha!. In fact, Dr Orijeze Ajumbe who has since left Okorocha and pitched tent with his nemesis, Ifeanyi Araraume, had disclosed how he facilitated the sale of OZOPOLF, saying that its leader got land and huge cash in exchange. That is to say, for cash and land, some political heavyweights from Owerri Zone actually sold the collective wishes and aspirations of the people of Owerri Zone.
Politicians from the Owerri Zone have to find a way to stop selling out the zone. The idea of always positioning as running mate to become Deputy Governor must be discouraged. The Nigerian constitution only succeeded in making all Governors so powerful that Deputy Governors are mostly perceived as spare tyres. Owerri Zone deserves much more than that. In 2024, it should be the office of the Executive Governor of Imo State or nothing. Trading conscience and aspirations on the altar of politics must be consistently discouraged. Owerri zone has been in the wilderness for such a long time, it is important that they see the light and experience life on the other side.
Ø Play the right cards:
Owerri Zone hasn't been very deft with the intricacies of political maneuvers and positioning. It is already a known fact that no zone in the State can produce a governor without the help of at least one of the other two, what this means is that Owerri zone has a lot of bridge building to do and alliances to negotiate. The zone must do everything humanly possible to understand the political game and how to outperform their opponents. Politicians in the zone must reach out to their counterparts from other regions. They must put the right offers on the table and pursue the collective aspirations very vigorously no matter how badly tainted the odds may be. Owerri zone and her politicians must take the game to Okigwe and Orlu. Once the zone is done putting her house in order, the business of reaching out must commence and it must be holistic and very engaging. It should be taken up as an OWERRI AGENDA without apologies.
Below we would discuss some personalities who may in one way or the other influence the Owerri 2024 dream.
THE EASTERN UPDATES PERSONALITY OF THE YEAR:
Mrs Betty Anyanwu-Akeredolu – The Lady with the Midas Touch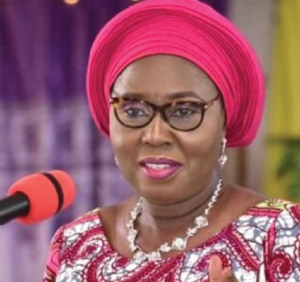 Mrs Betty Anyanwu-Akeredolu can be described as an amazon in every single sense of the word and she is not called this as a means of flattery or patronage. Even though she is not actively involved in Nigerian or Ondo State politics, the Imo-born First Lady of Ondo State has been rightly tagged as one of the best First Ladies to ever grace the South-West geopolitical zone and this is no mean feat considering the burden of ethnic differences that she would have been subjected to as an Igbo woman.
Mrs Betty was born in Imo but found love in Ondo State. She is married to the charismatic Governor of Ondo State, Oluwarotimi Odunayo Akeredolu (SAN) and their lovely marriage is blessed with four wonderful children and four grandchildren. The love birds celebrated their 40th wedding anniversary recently attracting commendations from family, friends, and associates. The interesting thing here is that, having fought through the storm with her husband in those days of political struggles, the ebony skinned beauty has never stopped believing in the soft-spoken man from the West. She believes that giving adequate support to the man fondly called Aketi should be paramount in the heart of any dedicated wife, and quite frankly, she is right. Over the years, she has been doing her best to support him by holding the forte effectively at home without neglecting her official assignment whenever the need arises.
'Lady B' as she is fondly called was born on the 20th of July 1953, to the family of Chief B.U.B and Nneoma Dora Anyanwu, in Emeabiam, Owerri-West, in Imo State. She grew up in the small village where she had her primary and post primary education before moving on to attend the prestigious University of Nigeria, Nsukka where she obtained a Bachelor of Science degree in zoology in 1977. Upon her graduation, she proceeded to obtain a Master of Science degree in Fisheries at the University of the Philippines Visayas in Iloilo City, and graduated in flying colours. She is a firm believer in continuing education regardless of age which she demonstrated by going back to school (University of Ibadan) for masters (MPH; Health Promotion & Education in view).
A careful analysis of her existential existence in the last twenty years or thereabouts leads to one irrefutable conclusion about the sterner stuff she is made of: She has become a model paragon of selfless service to humanity. At some point in her life, she could have opted to go into her shell as a lot of people usually do in this clime but she rather opted to give hope to the hopeless and succour to those on the edge.
Mrs Betty has a wonderful drive for entrepreneurship and not just that, she equally has a silent flair in Agriculture. At a time when little or nothing was known about breast cancer, she was afflicted with the rapacious ailment, nature preserved her and she fought it and survived. However, rather than hide her experience as most women would normally do, she began to raise awareness about the disease while also helping those afflicted with it to get treatment. This was the passion that led to the founding of the Breast Cancer Association of Nigeria (BRECAN), a leading Non-governmental Organisation (NGO) that galvanises actions against breast cancer through public education, patient support, advocacy and research.
Just for her efforts with BRECAN, she was nominated in 2014, as a scholar of the American Cancer Society, alongside award of recognition in 2018 by Harvard University (USA) and recognition in 2019 by the University of Heidelberg, Germany.
Instructively, Mrs Betty has over the years, cautiously worked out independent funding plans for BRECAN just to ensure its sustainability. The Non-Governmental Organization has since been deploying independent means of sourcing funds for its activities. More so, crowd funding has been one of the most viable instruments of sourcing funds for BRECAN.
The amazon is blessed with the rarely combined qualities of resilience and grit. Her undying faith in her enlightenment message of early detection and management of breast and cervical cancers is a source of strength and hope to many people. It is also a guaranteed truth that thousands of people whose bitter tears had been replaced with laughter by Mrs Betty Akeredolu through the medium of her BRECAN will keep found memories of this rare woman and remain appreciative of her unusual kind gestures. Commensurate reward is expected to await every good deed of any individual. Many acts of uncommon kindness rendered so far by Mrs Betty Akeredolu will definitely not go unrewarded by nature.
Potash can easily be distinguished amongst stones, just the same way that the First lady of Ondo State is clearly standing very tall amongst her fellow first ladies in Nigeria. Arabinrin Betty Anyanwu-Akeredolu is not only defined by her position as the first lady of Ondo State; also, she is a virtuous woman of many parts. It would be recalled that when she became the First Lady of Ondo State in 2016, she established BEMORE to create more opportunities for the girl child.
BEMORE is the brainchild that has over the years ensured that hundreds of girls are trained in Information and Communication Technology (ICT) and skill acquisition programmes to make them useful to the society. It is worthy of note that the BEMORE project has garnered lots of appreciative testimonies from the parents and guardians of participants. Many of them had attested to the fact that the skills and knowledge acquired by their children and wards evidently came very handy, especially during the lockdown of 2020 which was informed by the Coronavirus pandemic.
As a strong advocate of women inclusiveness in governance, Mrs Betty believes that it is right for more women to hold leadership positions in the country. This led to the establishment of Foundation for Wives of Ondo State Officials (FOWOSO), aimed at mobilising and preparing women to occupy important leadership positions in society to drive meaningful change.
Her women empowerment in Ondo State has even been expanded to accommodate more beneficiaries. Her team has been able to create a digital portal where widows can register and be accessed, from where those who are qualified are empowered in various ways. Mrs Akeredolu is digital savvy and makes use of social media platforms effectively. That's why she is fondly called Digital Mama
The woman who hails from Owerri is equally very generous with philanthropy which has garnered her a good deal of popularity in the Southeastern part of Nigeria as well as in the South-West region where she operates from. This popularity rating would also do well to ensure that the matriarch would not be a walk-over when it comes to playing politics.
Just recently, she was conferred with the revered title of Ada Owere I, sincerely speaking, the conferment of the novel chieftaincy punctuated both the new and conventional genres of the mass media and it got everyone talking for a very long time.
Anyanwu-Akeredolu is the first recipient of the prestigious title that was jointly given by all the monarchs in Owerri Federal Constituency of Imo State. It had pulsating effects beyond the geography of its scene. For anyone who understands its worth, it was surely a huge achievement.
Ada, in Igbo parlance, represents the first daughter of a family; the leader, life and light of the family. The title 'Ada Owere' was a product of creativity and one thing is certain, it was surely well deserving.
Betty Anyanwu-Akeredolu has been working for the development of the community for a very long time. She deserves it and the entire Ezes in the Owerri West Federal Constituency have affirmed this. This is not a title anyone could have bought as she is not the richest woman from Owerri. It was given in recognition of her sterling qualities.
Betty Anyanwu-Akeredolu, who has been a rallying point for Owerri people, through her achievements at the home front is contributing immensely to the development of the girl-child. Beyond Owerri, and the entire eastern region, however, Betty is leaving a lesson so profound, that a female child can be as much as a male child can be to a family, community or country, and even more.
As the race to 2024 gets serious, Mrs Betty is one woman whom the people of Owerri would be expecting to contribute her experience, intellect and resources to actualising that dream. As the wife to the present Chairman of the Southern Governors forum, her clout and reach would be priceless.
Kenneth Aham Eke-Ejelam. (SAN)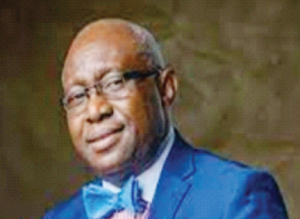 Lawyers have always been a part and parcel of politics all over the world and this is why Kenneth Aham Eke-Ejelam (SAN) would be no different. Part lawyer, part politician, a first impression of his lordship Kenneth would always leave the viewer in awe of the authority and grandiose that he commands around him. He has the airs of someone who is good at what he does and this is not far from the truth because Barrister Kenneth Aham Eke-Ejelam is one of the finest lawyers that Imo State has ever produced.
He is a graduate of the University of Nigeria, Nsukka and he is also an alumnus of the Nigerian Law School in Lagos.
The erudite Law-Lord has cut his teeth and has seen all there is to see at the other end of the gavel and mixing this brilliance with politics, he has proven to be one tough nut to crack.
He has not managed to get baptized into the murky waters of Imo State politics. However, his reach and connection with the elites would be instrumental.
John Asoluka. (SAN)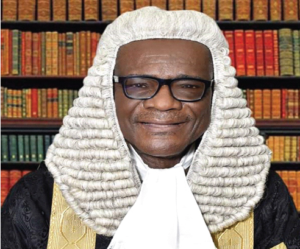 John Onuegbulam Asoluka is another lawyer who is worthy of mentioning because of the ground he has covered when it comes to Imo State politics. The Senior Advocate of Nigeria can be said to be one of the pioneers who ushered in more lawyers into mainstream politics in Imo State.
Dogged and smart, it would be a terrible mistake to underestimate the brainiac mind of this wonderful lawyer who has been a major participant in many political events in Imo State. He is a bosom friend to many political elites in the State and he knows how to use his connections well when it comes to getting the job done.
Nobody saw it coming when on the 23rd September, 2019 the erudite legal luminary was conferred with the distinguished rank of Senior Advocate of Nigeria (SAN), with that, he has surely left an indelible mark.
Although more of a 'behind the scenes politician', his unalloyed commitment to champion the noble cause of Owerri people cannot be questioned.
Augustine Rogers Nwoke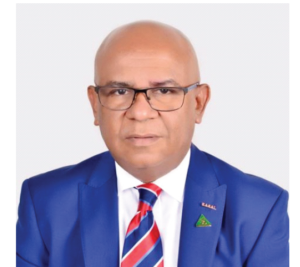 Honourable Rogers Augustine Nwoke is one of the household names in Emeabiam community and the Owerri West Local Government Area as a whole. He is also a strong ally of the erstwhile Governor of Imo State, Chief Emeka Ihedioha. As a politician, Honourable Rogers has made a name for himself in the State and it is with this influence that he has gotten and held several vital positions in the political sphere of Imo State.  However, his impact hasn't been felt that much by the people of his community.
The indomitability of the human spirit best describes the story of Rogers Augustine Nwoke, Chief Executive Officer of Hasal Microfinance Bank. He was born in the heat of the civil war,  grew up without a father and went through the pain of growing up without a silver spoon. All he had was a mother who dared it all to make him what he is today.
With a very humble beginning, he started his early life after secondary school at Eziobodo as a teacher. He taught at the Modern School of Commerce and later joined Concorde Hotel Owerri as a waiter after which he got an admission to study Accountancy at the prestigious University of Nigeria, Nsukka. He later graduated excellently from the university and proceeded for his NYSC, where he served and later secured a job in the banking sector. In the banking sector, Rogers specialised in the MicroFinance sector after which he founded the fast-growing Oche Finance Bank, which is located at Ihiagwa and Owerri, Imo State capital.
He is also an alumnus of the Harvard Business School/Accion Programme of Strategic Leadership in Microfinance, Fellow of the Institute of Chartered Accountants of Nigeria; a senior member and Certified Microfinance Banker of the Chartered Institute of Bankers of Nigeria. He has sterling leadership qualities and as the National President of the National Association of Microfinance Banks (NAMB), he has done his best to champion the cause of microfinance banks in a very volatile economy like Nigeria.
He met his lovely wife in March 2000. They dated for two years and got married in February 2002 when the aroma of Valentine's Day was still in the air.
It is instructive to note that his prowess as a wonderful banker and politician is something that has made him stand out among other home-based politicians which is also the reason why he is constantly being wooed by the All Progressives Congress (APC) in Imo State to decamp to their party whether or not he would accept their advances remains a matter of time.
As someone who grew in the village, he has constantly decried the level of infrastructural decay and negligence in Owerri West and he has constantly remained vocal about the fact that it has given him sleepless nights.
Sometime in 2018, Hon Nwoke announced that he is interested in the council chairmanships of Owerri West, in other words that he is strongly offering himself for service as the next elected chairman of the council. He lamented that Owerri west doesn't have roads, no good school buildings, no functional health centres, etc.
Dr. Sam Amadi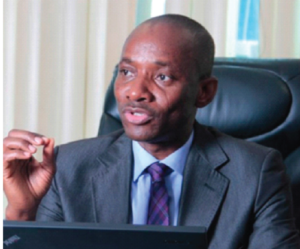 Dr. Sam Amadi is another illustrious son of Imo State who has made a good name for himself within and outside the shores of the State. The Ngor Okpala-born technocrat, legal practitioner and former gubernatorial aspirant has cut his at mixing politics with business.
He has been the head of several agencies in Nigeria including the Nigerian Electricity Regulation Commission (NERC).  He was a fellow at the Care Center for Human Rights Policy at Harvard's Kennedy School of Government. Until December 2010, Mr Amadi held the position of Special Adviser to the President of the Senate of Nigeria, Director of the Centre for Public Policy and Research in Lagos, Nigeria and Senior Legal Officer at The Human Rights Law Service in Nigeria. He was also a Senior Counsel at Gani Fawehinmi Chambers from 1993-1995, and an Associate with Olisa Agbakoba and Associates from 1995-Present. He was also part of the Defence Counsel to Ken Saro-Wiwa, an author and environmentalist who was killed by the Nigerian military. He holds a doctoral Degree in law from Harvard. Sam also holds an LLB from the University of Calabar (1992), BL from Nigerian Law School (1993), LLM from Harvard Law School (2001) and MPA from Harvard's Kennedy School of Government (2003).
As a son of the soil, he is also known for his very sharp criticisms when it comes to local politics and having a penchant for dissuading mediocre policies by people holding public offices. He has always made it clear that he can never be a member of any political movement that does not signify the necessary momentum that is needed to win popularity ratings in the State. He is a performance oriented go-getter.
He has shown his competence and what he is made of in many areas and places where his services were needed. He served as Chairman, Senate Technical Committee on Review of Competition and Consumer Protection Commission Bill February 2017 and Chairman, Senate Technical Committee on Review of Transportation Sector Reform Bill March- June 2017. Dr Sam Amadi is a fellow of the Society of Project Management and Development Professionals International and also serves as a Member of Advisory Board. He is happily married and blessed with children.
In 2019, Dr, Sam Amadi declared his interest to run for the governorship of Imo State. His promise was blunt and simple – to rebuild a strong and enduring foundation for the State.
The Ngor Okpala-born technocrat has always maintained that since the administration of Chief Sam Mbakwe from 1979 to 1983, the State has been so unlucky to have a governor that had the interest of the people at heart. He has always stressed that Imo has been bedeviled with dishonest, corrupt and incompetent leadership. 'We have been so unlucky' he always declares on any platform he appears on. According to him, all those who have come after Dee Sam have been hawks and foxes; they were not shepherds. He always maintained that the State had also suffered much deprivation, brutalisation and dehumanisation, especially in the hands of the Chief Rochas Okorocha, who not only betrayed the Imo people but also destroyed their means of livelihood. He lost the 2019 guber election to Emeka Ihedioha, a fellow Owerri man.
Amadi had always maintained that his greatest selling point is his ability to provide true accountability. According to him, accountability is not possible under the 'old politics' where few individuals sit in their dark concave and decide which member of the gang becomes governor.
The renowned strategist and homegrown Igbo son has often described himself as a prudent and exemplary public officer who has never taken a bribe in his life or misappropriated public funds.
In 2024, he would be expected to feature in the political game owing to his wide reach and contacts. His experience and exposure would also be a positive factor that will effectively stand him out.
Prince Alex Mbata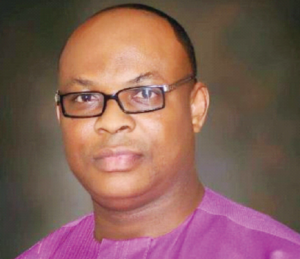 Prince Alex Mbata is no strange name when mentioned in the environs of Imo State. The individual behind the name can be tagged as one of the current power brokers in the State who were ushered in by Governor Hope Uzodinma's 15th of January, 2020 Supreme court victory. The Ngwoma Obube born Owerri North Prince and business tycoon is a unique personality noted for his calm disposition, respected for his business acumen. He is a wonderful businessman no doubt and his penchant for making high-grade transactions to the Imo State Government courtesy of his ABM Global Group of Companies was what brought him into the folds of power in the State and is what has kept him there ever since.
The calm captain of industry who is hardly ever in the news can also be described as one of the powers-that-be in Imo State. His recent acts of philanthropy where he built a three-kilometre road in Owerri the State's Capital at the cost of ₦180,000,000 (one hundred and eighty million naira) which was commissioned by Governor Hope Uzodinma himself and his donation of ₦20,000,000 (twenty million naira) to the Imo State Government to fight COVID-19 has made him a close friend of the Government, the APC and a force to be reckoned with when it comes to local political matters.
This is one philanthropist that considers the very heart of the poor, and ensures hope is restored to them. He has partnered with several NGO's especially faith based NGO's within the last 10 years, supporting the poor and the needy.
The Owerri North born quintessential entrepreneur and oil magnate believes that by remaining an ardent apostle of the 3R mantra of Governor Hope Uzodimma, he would take a good shot at the Owerri Zone senatorial position which the smooth talking  Senator Ezenwa Onyewuchi presently occupies.
Prince Alex Mbata has often come under fire for claiming that he will deliver Owerri Zone to Governor Uzodinma's APC, come 2023 election. Many people from Owerri see that as grossly insensitive and irresponsible. Many times, Alex Mbata has been serially accused of hinging his political belief and ideology on pecuniary benefits and stomach infrastructure. On the surface, it appears rather gross that the politician has repeatedly thrown caution to the wind by subtly campaigning for Governor Uzodinma whose questionable emergence through the Supreme Court judgment of January 14, 2020, denied Owerri Zone their hard earned victory in the 2019 governorship election.
Whether or not he has the ability and capacity to deliver the Owerri Zone to Uzodinma remains a matter of time. However, if Uzodinma's shambolic performance is anything to go by, then it's definitely going to be a tall order.
Regardless of his wonderful traits, Mr Alex Mbata is someone who is overtly renowned for crass inconsistency. Sometime in the past, for pecuniary reasons Mbata aided and abetted the Rochas Okorocha government to perpetrate all manner of evil against the people of Owerri Zone, only to abandon Okorocha when Governor Ihedioha was elected. When Uzodinma took over the reins, surprisingly he also jumped over to 'Camp Hope' to sing the praises of Senator Hope Uzodinma, further showing Imolites that he belongs to the 'food is ready' group of politicians. On the surface he appears like one who can't survive outside the shores of power.
On the other hand, Prince Mbata, though not a publicity freak, has unconsciously remained in the spotlight because of his unrepentant devotion to the empowerment and well-being of the less privileged. He understands what street credibility in Imo entails and he is never found lacking in that regard. He recently vowed to 2,000 Jobs to the teeming unemployed graduates of the State in order to reduce restiveness among the youths.
He is one figure that would play a role in one way or the other as the race to 2024 heightens. It is important he understands the need to allow an Owerri man to replace Uzodinma after this dispensation.
Jerry Chukwueke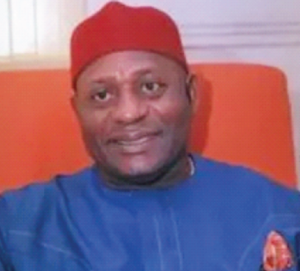 Even though Imo State is a small State in terms of landmass, she has a lot of politicians who have made their marks in politics nationwide and Chief Jerry Chukwueke is certainly one of them. He can be described as a controversial, quintessential gentleman and astute politician who has seen it all and done it all in Imo State and Nigerian politics.
Like most Nigerian politicians, he is a wonderful entrepreneur who rose from living the hard life on the streets of Awaka, Owerri North LGA where he hails from to being a household name in Imo State politics. Chukwueke also bears the Ohamadike of Owerri title.
Born on the 25th of January 1957 by late Uba Chukwueke and Chief Mrs Martha Chukwueke of Umukwe Ndegbelu in the ancient kingdom of Awaka, Owerri North LGA, young Jerry went through the crucibles of Western Education that ended up at Morgan State University, Baltimore, Maryland USA, where he read Political Science and International Studies. And after his stint as a General Sales Manager with Ford Motor Company in the USA in record time of six years, Chukwueke left the Ford Motor Company to establish his own automobile company known as Dominion Automobile Group with major dealerships of Ford, Mercury, Chrysler, Plymouth and Dodge Motors, a dynamic company of over 200 staff strength and annual turnover of over 60 million US dollars.
When the American economy went into recession in the early 90s, the then astute young businessman and tycoon diverted from the United States to invest in his fatherland where he set up the high flying Germaine Group of Companies with interests spanning the areas of automobiles, logistics, healthcare, pharmaceuticals and real estate. In 2008, the Guardian Newspaper named him one of 20 outstanding Role Models in Corporate Nigeria, while Tell Magazine named him amongst 20 notable Leaders in Corporate Nigeria. Same applies to Newswatch Magazine who recognised him amongst 50 Notable Leaders in Corporate Nigeria.
Aside from business, the Awaka-born technocrat is an unassuming philanthropist and political strategist. In 2007 he was adopted as the consensus candidate of Owerri Zone PDP in 2007 but gave way to Okigwe Zone, based on the zoning arrangement of the Party.
Jerry is experienced and possesses good leadership qualities. It is for these impeccable attributes and qualities that monarchs from Owerri Zone considered him to be conferred with the Ohamadike Owerri Chieftaincy title. Around that time, it was reported that the ceremony was shrouded in controversy, as the then Governor of the State, Owelle Rochas Okorocha ordered Traditional Rulers not only to appear there, but he also asked them not to endorse the Chieftaincy. However, the determined Monarchs defied the instruction and crowned their illustrious son, the Ohamadike of Owerri Federal Constituency to pass a message to Okoroacha who some of them were having running battles with as a result of his greed and high-handedness in the State then.
His foray into politics hasn't yielded much fruit. Chief Jerry Chukwueke was the Gubernatorial Aspirant and Chairman, Contact and Mobilisation Committee in Imo State under the platform of People's Democratic Party (PDP) in the years 2007 and 2013 respectively.
Quite interestingly, in the 2019 presidential elections, he was the Vice Presidential Candidate of the All Progressives Grand Alliance, APGA. He is a founding father of APGA, a party he has played very key roles in. Sometime in the past, Jerry was tasked, with other notable Nigerians, to design and produce a manifesto to reveal the mission and vision of APGA in the journey to the Presidency. He produced a 60 paged document published by APGA as its manifesto if elected to power. The highlights of the manifesto includes a number of programs designed to create economic opportunities for Nigeria's massive population through focusing alongside the foreign investors on the infrastructural, economic and developmental factors of the six geo political zones. Also contained in the manifesto is collaborating with the CBN to fund cattle farmers to establish cattle ranching in the North plus provision of support like developing a massive irrigation scheme in the North to reclaim our lost lands to desert, raise vegetation for cattle and grow the agricultural value chain.  The manifesto equally mentioned the fact that governments would be urged to engage the services of Foreign Military Contractors in tackling the security challenges in the country. The document equally captured reducing the cost of governance by 5% and channeling the recovered funds on Housing, Health and Education sectors of the economy. Many analysts believe that this document is one of the reasons why APGA became a formidable party in different parts of the South East particularly Anambra State.
While running for Imo governorship in 2015, Chukwueke canvassed a private sector-driven approach to governance and community policing to improve the security situation in Imo, stressing that he has a strong moral burden to be associated and to defend what good governance is all about. He has not been able to actualise any of his political goals but many people believe he would do well if given the chance.
Chief Jerry Chukwueke, Ohamadike ndi Owerri is happily married with lovely children.
In 2024, his influence would definitely influence one or two things about who becomes Governor of Imo State.
Chief Stanley Amuchie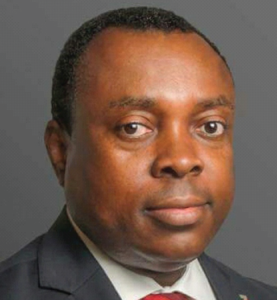 It is a rare sight to see a civilised and professional economist mingling with the likes of hardened politicians and playing the dirty game of politics. Stanley Chiedoziem Amuchie (popularly known as Stanley Amuchie), is a seasoned banker and Politician who is well known among Imolites.
He is a First Class graduate of Industrial Chemistry from the University of Benin, Benin City, Edo State and he graduated as the best graduating student in Industrial Chemistry in the 1992/1993 session. Prior to his engagement with Zenith Bank, he had worked with Arthur Andersen (now KPMG Professional Services) between 1995 and 2000 where he rose to the level of a Senior before exiting the firm in February 2000 to join the banking industry. He is currently the General Manager/Group Zonal Head, Zenith Bank Plc. He was also the 2018 APGA's Imo State Governorship aspirant.
A man  whose major ambition is to bring in a positive revolution, a revolution that will usher in a positive change and make things easier for the people. A change that bridges the gap between the rich and the poor.
Stanley C. Amuchie is happily married to Lady Ifeyinwa Amuchie an ex banker and currently interior Designer and a home Fragrance Specialist,  holder of B.A in English from the University of Nigeria Nsukka, Masters in International Law and Diplomacy (MILD) from University of Lagos, and qualification in interior designs from the prestigious KLC School of Design, London, UK. She is currently the Managing Director/CEO of an upscale Interior Design Consulting & Luxury Home Fragrance business in Lagos, and the marriage is blessed with five Children.
The clean London-suit wearing Stanley Amuchie can be described more as a technocrat than as a politician. Even though he has a lot of friends within the bigwigs of Imo State, he still has a lot of grounds to cover in terms of political development in Imo State and building up his portfolio as a potential gubernatorial candidate.
Rt. Hon. Kelechi Nwagwu
Hon. (Chief) Barrister Kelechi Kennedy Nwagwu is another politician from the Owerri Zone who is worth naming. He has been at the forefront of many political restructurings in Imo State and can be said to be one of the individuals who are responsible for bringing Imo State politics into the limelight of National politics.
He was born in August 1964 to the Late Chief Felix Nwagwu and Mrs Eunice Nwagwu of Umuohi, Ikembara Community in Ikeduru Local Government Area of Imo State. He attended Iva Valley Primary School, Enugu and then proceeded to the prestigious Emmanuel College Owerri, Imo State from which he graduated from in 1980. He also attended the Enugu State University of Science and Technology for his tertiary education.
He joined the All Proressive Congress (APC) party in Imo State after it was created from APGA and he has held various top positions with the Imo State chapter of the party. It was during his stint as a speaker in the Imo State House of Assembly that he had a huge fallout with the then Governor Rochas Okorocha which turned out to be very messy for him after he stepped on a lot of toes and made a lot of enemies in the political sphere of Imo State. Many people would recall how he organised a one million man anti-Imo State government march, a movement which ruffled a lot of feathers in those days.
He has always maintained that his role model is Chief Achike Udenwa, the former Governor of Imo State who, according to him, challenged and encouraged him with his humane character and focused leadership style.
He is presntly married to Dr. Mrs Uju Ifeoma Nwagwu and their union is blessed with lovely kids.
Even though he has been relegated to the 'back bench' of Imo politics, the former Speaker who is known for his no-nonsense disposition when assigned with a position is someone who has a few political tricks up his sleeve. He is currently one of those who call the shots in Uzodinma's administration, and amongst the legal minds that brokered the various 'set-ups' that led to Uzodinma Judiciary Triumph.
In 2023, he would be instrumental in no small measure in controlling the political pendulum because his grassroot base is always there to stand him out from the crowd.
THE EASTERN UPDATES