Imo State can boast of some stellar, hardworking Government officials whose aims and future objectives are to try and devise new ideas for the betterment of the Government and Honourable Engineer Daniel Ikpeazu is one of them.
The Emeke Agbala, Owerri North born politician is currently serving as a special adviser to the Imo state Governor, Senator Hope Uzodinma on Special Projects and he is very famous in the Imo state political sphere for being a very upstanding, honest politician, always pointing out right from wrong without any fear of repercussions. One of his most famous displays of bravery was during the Rochas Okorcha tenure which saw the defection of most APGA members to the All Progressive Congress (APC), he was among the very few who stood their ground. While others signed the impeachment of former Deputy Governor, Jude Agbaso, he refused to do so, making history as the only lawmaker who stood against Rochas Okorocha tyrannical removal of his former second in command.
The Agricultural Engineer began his political journey when he joined the Peoples Democratic Party (PDP) in 1999 and got elected in 2004 to become a Councillor representing Obube/Agbala/Ulakwo ward of Owerri North where he emerged as the Majority Leader of the Owerri North Legislative Council till 2007.
A Councillor is not expected to perform much, but how Daniel Chiedozie Ikpeazu was able to empower the youths with motorcycles, drill boreholes and gave his constituent transformer is what he alone can best answer.
This feat no doubt resulted in his emergence as the All Progressive Grand Alliance (APGA) candidate representing Owerri North in the State House of Assembly. As a dedicated member of the house, he was the House Committee Chairman on Millennium Development Goals (MDG), Vice Chairman; House Committee on Agriculture and Natural Resources, Member, House Committee on Lands/Survey & Urban Planning, Member, House Committee on Niger Delta Development Commission (NDDC) amongst others.
He was not the everyday, rubber stamp "ayes' men in the legislative chambers, and he redefined the act of lawmaking by bringing a bit of panache to his style of lawmaking and touching the lives of not just his immediate constituency but others.
Continuing in his outstanding dedication to seeing that things are done right in the Government, he has used his office as an avenue to channel beneficial resources to the Imo state masses.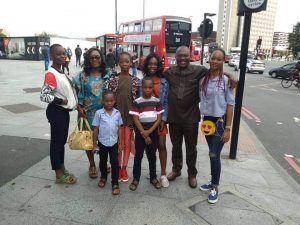 A wonderful family man, he has always been one of the few government officials who operate with an honest open-door policy because he sees everyone as family and has been known to be a very generous gentleman.
THE EASTERN UPDATES