A team of engineers led by an Imo-based Automobile Engineer Alex Ephraim Akwiwu have produced a car called IYI Celebrity, with locally-sourced materials.
The company, Ephraim and Jeoana Akwiwu Auto Shop, launched the car in Owerri, the capital of Imo state.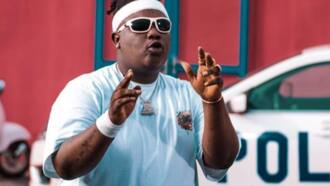 It should be noted that Alex was trained in Europe as an automobile engineer. He is also the CEO of the company that built the IYI Celebrity.
The CEO said that the plan to go into local production of vehicles began in 2011, an idea which was later made possible with the application of advanced technology in motor production and maintenance.
In 2016, the company produced its first vehicle named IYI Combatant with a new version of the car released a year after in 2017.
When commenting on the new version of the vehicle, Engineer Alex said: 'This is a friendlier version than the "Combatant" which was produced in 2017.'
'Furthermore, its aggressive aesthetic and exhaust was made in consideration of the kind of road or terrain it was meant to ply on.'
The engine and transmission of the new vehicle are reportedly at the rear side and it is powered by a 1.8-litre engine with economical fuel consumption and low C02 emission.
THE EASTERN UPDATES