One Mr. Andrew Okwudili Mosah who was involved with some illegal business dealings with some unidentified Pakistanis has been declared wanted by the men.
Mr. Okwudili is from the family of Akazuogu from the Umudim Kindred in Akwaukwu Village located at the Idemili Local Government Area of Anambra State.
Mr. Okwudili was declared wanted after using his nephew and business partner as collateral for the proceeds of the business deal which went south after Mr. Andrew Okwudili absconded with all the funds yielded from the business dealing.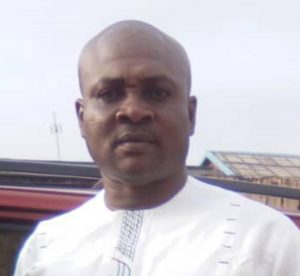 Both of them were part of a two-man business associate and they carried out a business deal worth forty thousand dollars ($40,000) with the said Pakistanis, the duo concluded the deal and instead of making their correct remissions to their business partners, Mr. Okwudili made away with the whole sum while tipping off the location of his accomplice and nephew to the duped Pakistanis.
His nephew was nabbed while shopping during the weekend.
The Pakistanis having cornered and taken hostage of the nephew tortured him for a couple of days to reveal the location of his uncle all to no avail.
They were forced to make a video of them holding him hostage and shooting at him in order to snuff out Mr. Okwudili Mosah whose location still remains unknown.
In the video, gotten from trusted sources by The Eastern Updates, the Pakistanis are seen flogging the ill-fated man with whips while pointing and shooting a loaded AK-47 rifle at him while threatening him to ask his uncle to release the money.
They chided him to tell his uncle to refund them their full money before the 10th of July or else they'll kill him and come for him too.
THE EASTERN UPDATES